How We Work
Lithium-Ion Battery Integrate Solution:-

To achieve a higher capacity of battery packs NMC or Li-ion cells can be joined in series or parallel combination according to the required voltage and current. Such batteries are used in solar portable and stationary devices, electrical vehicles, medical equipment and consumer electronics etc.

Battery pack size and dimensions can be customizable according to application and capacity.

Every battery pack is made with BMS for protection, cell holders and thermal sheet for heat dissipation. We offer more than 500 types battery packs from voltage range from 3.7 v to 96 v and from 1.5Ah to 200Ah.

Good product is just the start of after sales service and support. In the design stage and after the delivery of our products, your feedback is always appreciated for improvement.
Make Your Idea Come True. Start your lithium-ion battery solution NOW!
Process of Customization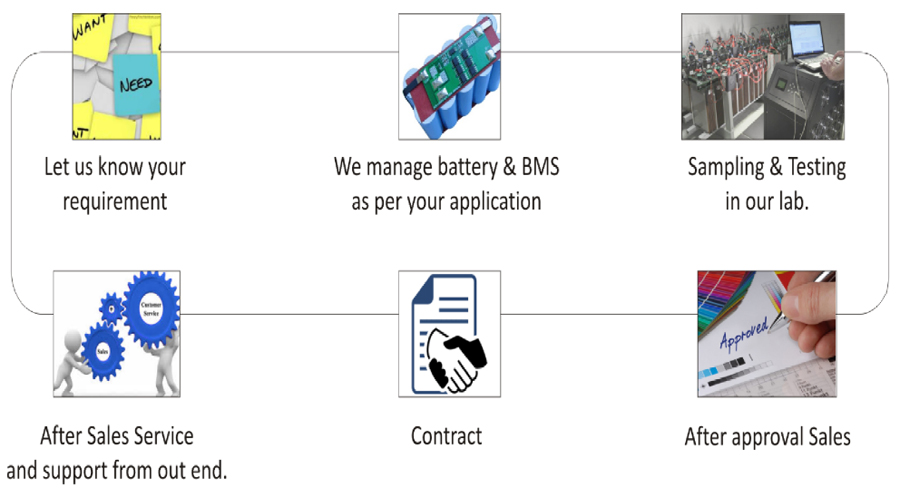 Note: - Every battery could be customized as per your requirements including its shape, size, voltage and capacity. We are expert in OEM &ODM battery pack production and product test.